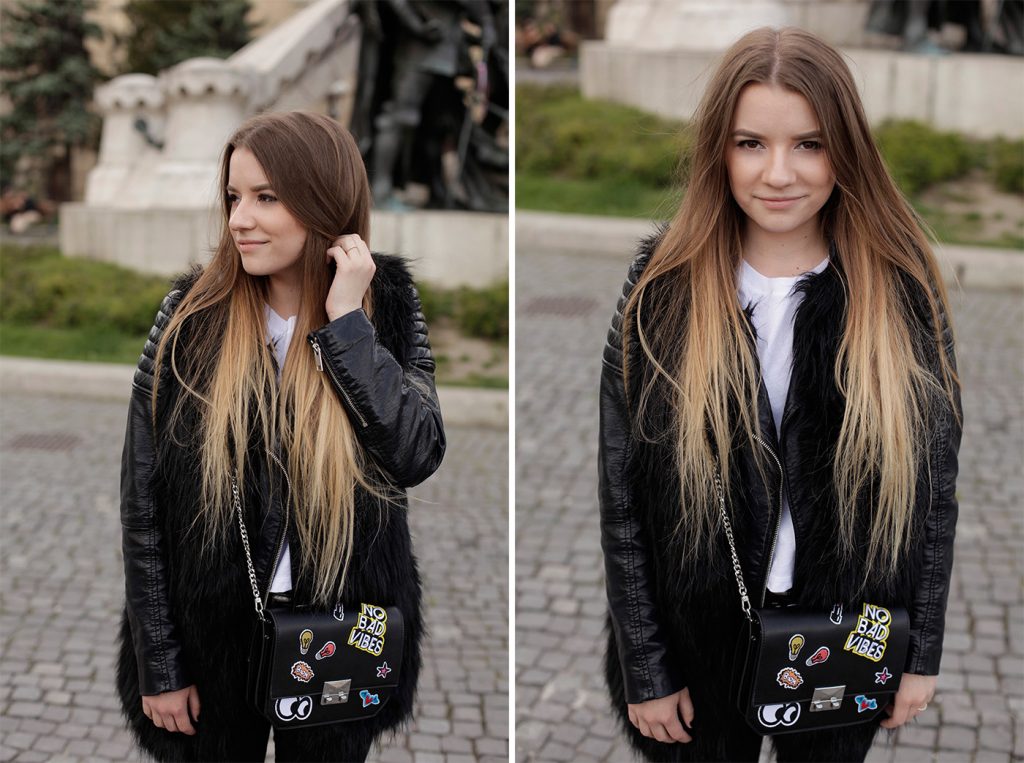 Happy Monday again 😀
It's about time to share with you the second Romania part pictures. After spending some days in peaceful and quiet Baia Mare we went to beautiful Cluj. Cluj is the city where Natan was born and although i have not been so often there yet, i can say that i could even imagine myself living there. It's really a city for young people with great opportunities and a lot to offer. This time i went there with a purpose and we did not have so much time to do all the traditional things we usually do like going to "Gett's Color Bar" in Iulius mall and do my hair, nails, facial treatments, massage, or eating at all the good places.
The main reason for our Cluj visit this time was my self make up class with Flavia. If you are Romanian you probably have heard of her (or if not you will from now on for sure :P). The reason i wanted to do this course was to learn how to do my make up for photo shootings and i can really say i have learned a lot. Of course i need now some practice so bare with me if my make up won't look like in this post (this one is made by Flavia) but i am working on it ;).
I wish you an awesome week and thanks for stopping by!
Kisses -A