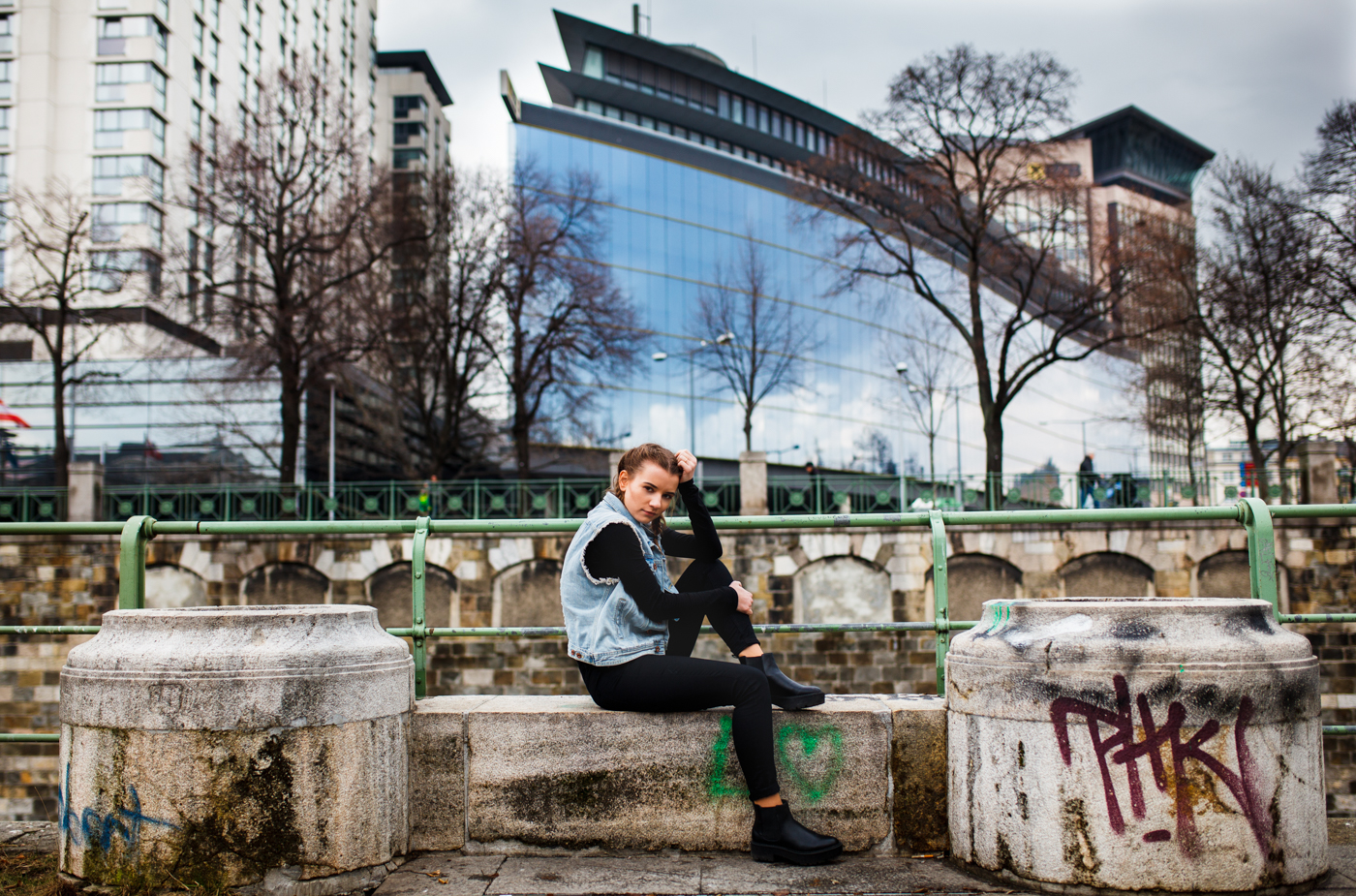 Hello everyone!
Today I have some outfit pictures, thoughts and inspiration for you.
Last weekend I had my friend Elisa over, who works in media, and we got to talk a lot about the blog, Instagram, Snapchat. She had some really great tips for me and I appreciate her feedback a lot. Well after this talk I was so so pumped up, motivated and inspired to work, change and create stuff, you cannot imagine. (So motivated that we went out and shot this outfit pictures on Sunday :D)
Anywho, I realized how great impact it is to be surrounded by people with big plans, people who are thankful for what they have but are willing to step out of their comfort zone, who are willing to invest time and effort, in order to achieve their dreams. And I love having those people around me. They keep me motivated, because let's admit it, working on your dream (be it blogging, be it a start up,,,,) is not always rainbows and tea parties. Every time I see my friend's achievements I get so excited to work harder on my own dreams.
So, try to surround yourself with people who keep you motivated and who's achievements drive you to work harder on yours.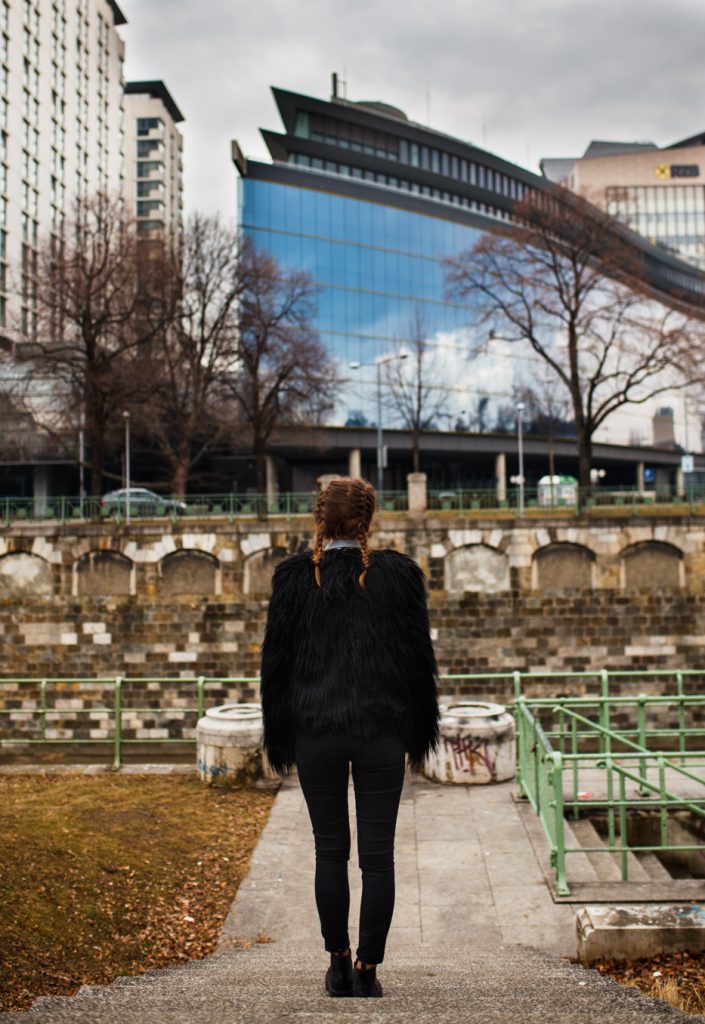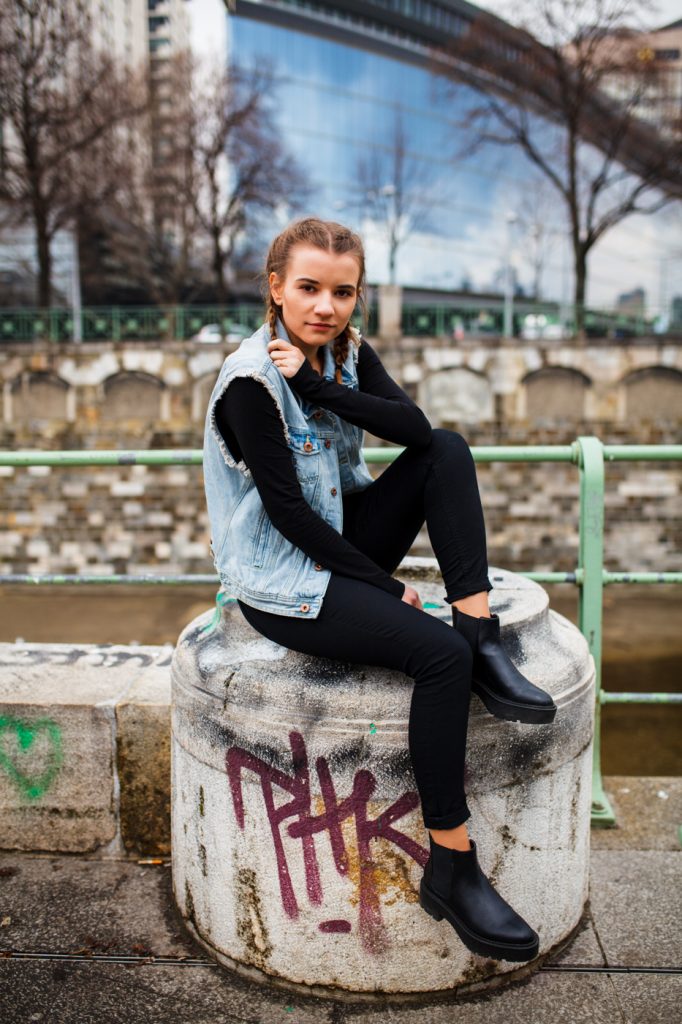 I want to share with you some of my artist friend's I was talking about earlier:
Meli  (her Blog is coming soon)
Daniel redet gern (my little brother!!!!)
I wish you all an awesome weekend and thanks for stopping by!
-A.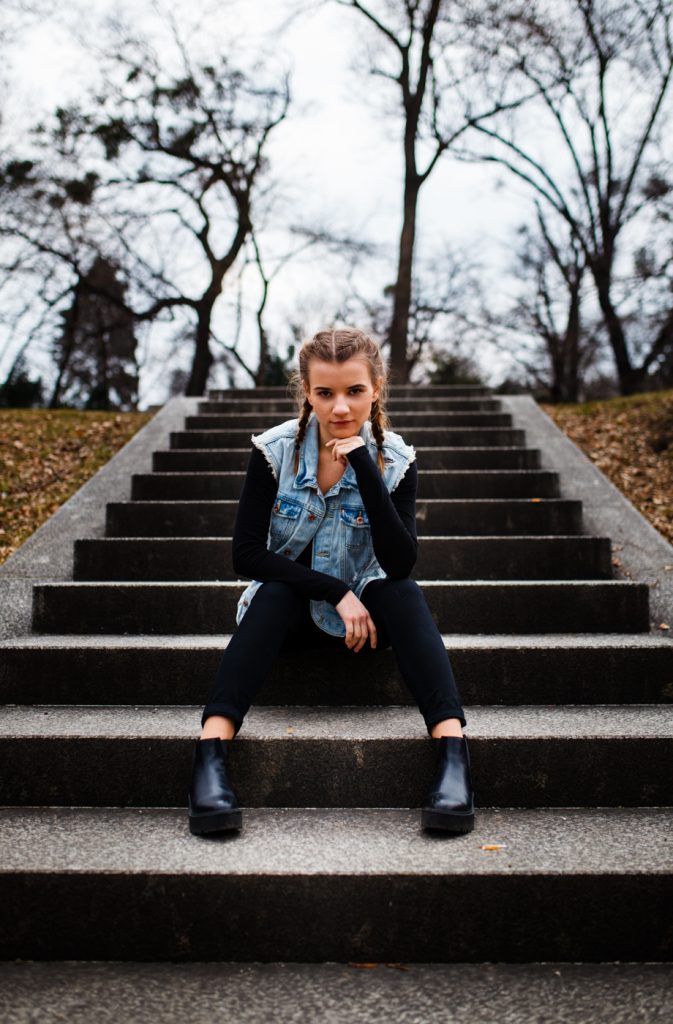 Shoes: Mango (now on SALE!)
Shirt: Asos
Denim Vest: Asos 
Pants: Asos