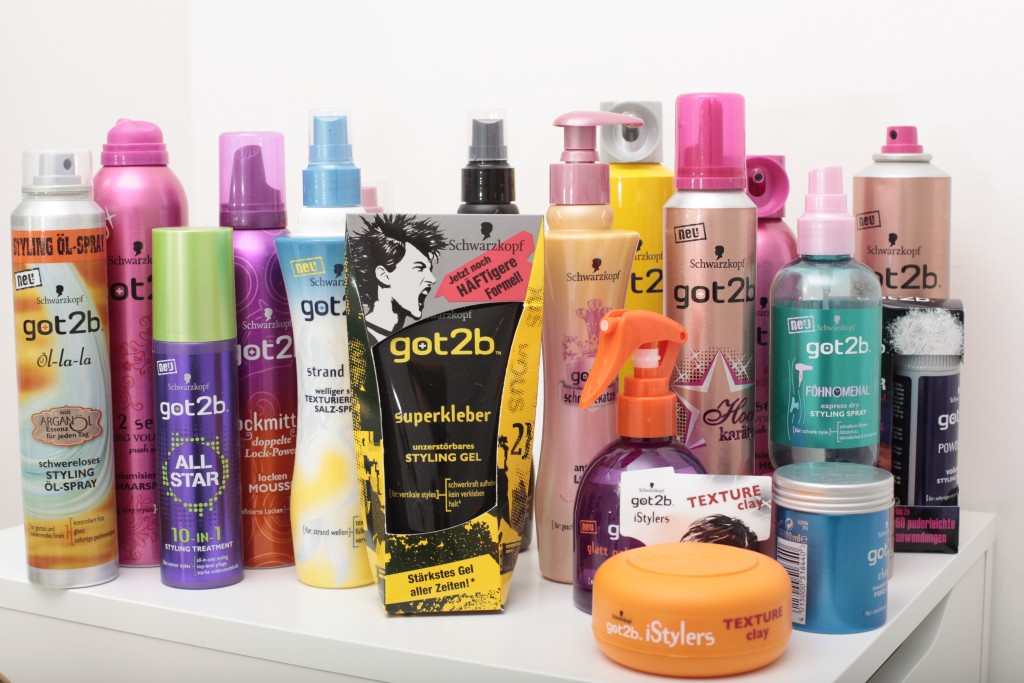 Hi you,
I don't think it's new to you that I am a got2b fan. If you don't know what it is or if you've always wanted to try it but are not sure (because the products can be quite expensive) then keep reading. I first started using the "got2b Haarlack" because Natan was already using it and my hairspray was empty, so I stole his (pssst). I never understood why he was buying the hairspray which was 3 times more expensive than all the others in the shop, that is until I tried.  The can itself may seem a little too much for you since it's color is an intense yellow and at the top it has a tiny little thing attached to it which looks like a mini horn. But the hairspray definitely gets the job done! It is very strong and it keeps the hair in place for hours and hours. It also gives a lot of volume to it. I usually spray some of it at the top sections of my hair and then I pull the hair up and it looks twice as voluminous. So, I can really say it is the best hairspray – and I've tried them all, from cheap to outrageously expensive.
Because I liked the hairspray so much I though I should try other got2be products, like the "got2be Hair Mousse". It's also great if you want to have more volume or waves and I am as much impressed with it as I am with the hairspray. The products are really strong and they give you the promised volume and shine.
I also love how they smell, because got2be products have a fresh and fruity smell.
The only negative thing I can say about the products is that you have to wash your hair to be able to brush it again. But it doesn't bother me, since this can be expected from a product that keeps your hair perfectly in place. I recently got some goodies from got2b to try out and to be honest I didn't have a chance to go trough all of them, but I am a total got2b fan so far. Even if they cost a bit more than other products in your drug store they're worth it. If your hair is not as frizzy as mine you might not even need much or you can use it just on special occasions. In this case one can will definitely last a very long time if not forever 😉
If you want a review on a specific product let me know.
Here are some pictures for you guys, thanks so much for stopping by.